Bill ︎人良土兀
inappropriate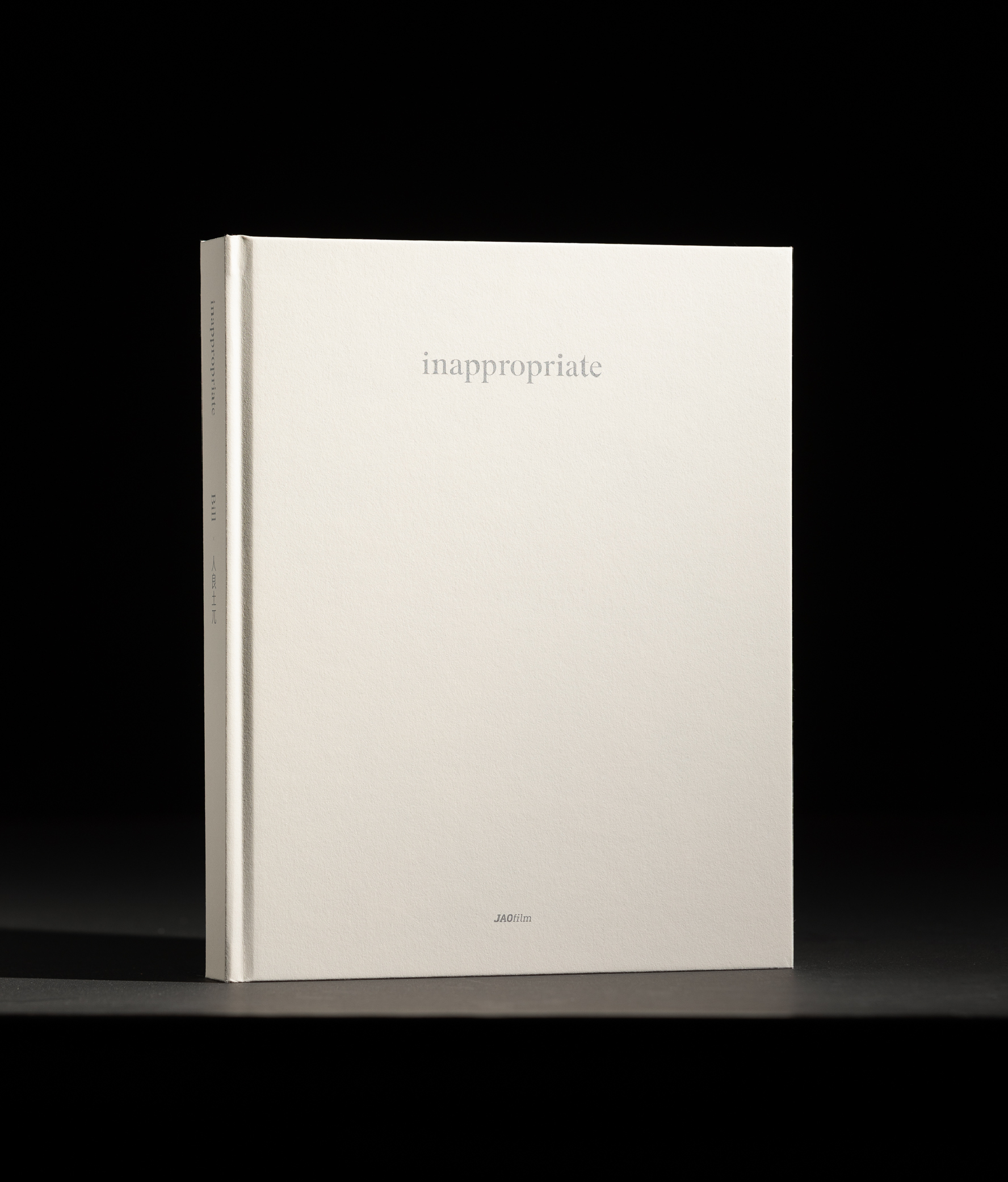 ︎黑色塗鴉為實體樣貌 the black painting is on the book literally
Hardcover
210 x 260 x 28 mm
256 pages
281 images
1300 g
ISBN-9786263169967
Sharp Point Publications
Printed in Taiwan
---
書名 inappropriate 為不適當之意,於本書亦指在不適當的時間、空間,進行不當的蓄意勃起。本書採純白精裝,如同性的探索過程--終將由白淨染上屬於自身的好色。

書中前段寫實紀錄兩人深闖情慾場所,直擊跟拍 Bill 與路人情愫勾動後的一場激情;後段透過人良土兀的敘事編排,描繪 Bill 的精人日常生活,並重新建構辦公室中的職場淫威。
In this book, Bill shows his dick on purpose while they are at inappropriate time and places. The white hardcover looks very appropriate, but it's very inappropriate inside.


The first part presents that Bill and JAO explore a old theater, Bill makes eye contact with a random guy in the building, whatever happens next all are recorded by JAO. The second part describes Bill's personal sexual active, and JAO tries to build an inappropriate relationship in an office.
無碼試閱 Preview
實體無碼清晰呈現
all photos in the book are uncensored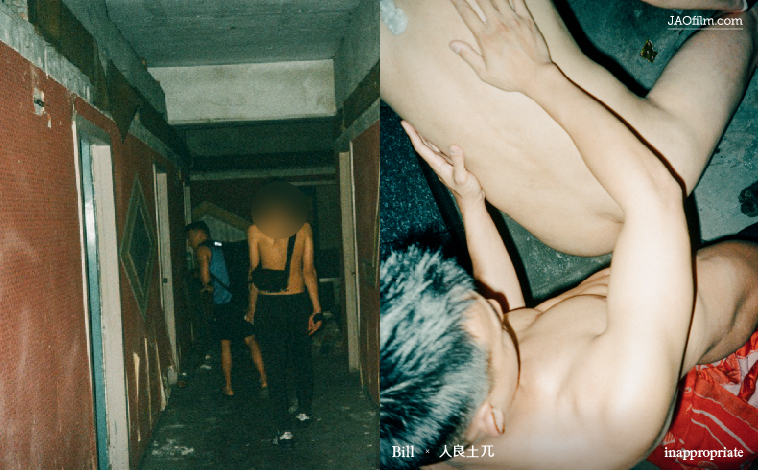 博客來獨家・完全生產限定

特製書衣・眾人顏射熱感硬


黑色塊採特殊油墨印製,
摩擦感溫後將化為體液般透明,四根熱屌將逐一展露


完全生產限定,售完為止

‼️
The limited cover of temperature sensitive ink:
the black parts will be revealed after rubbing it.

*凡購買此款書衣版,皆附贈一般款書衣1

*this limited edition comes with original edition cover as well


























1此款書衣為一般版,
無熱感印效果。
This is the original cover
without temperature sensitive ink.
誠品獨家・完全生產限定

一支獨秀小海報




此款小海報為 誠品獨家 贈禮,隨書內附贈。
‼️完全生產限定,售完為止‼️
Eslite exclusive limited poster,
a poster comes with a book.

size: 18 x 25 cm
























*示意圖經模糊效果處理,實體圖片為清晰畫質


*all photos will be uncensored